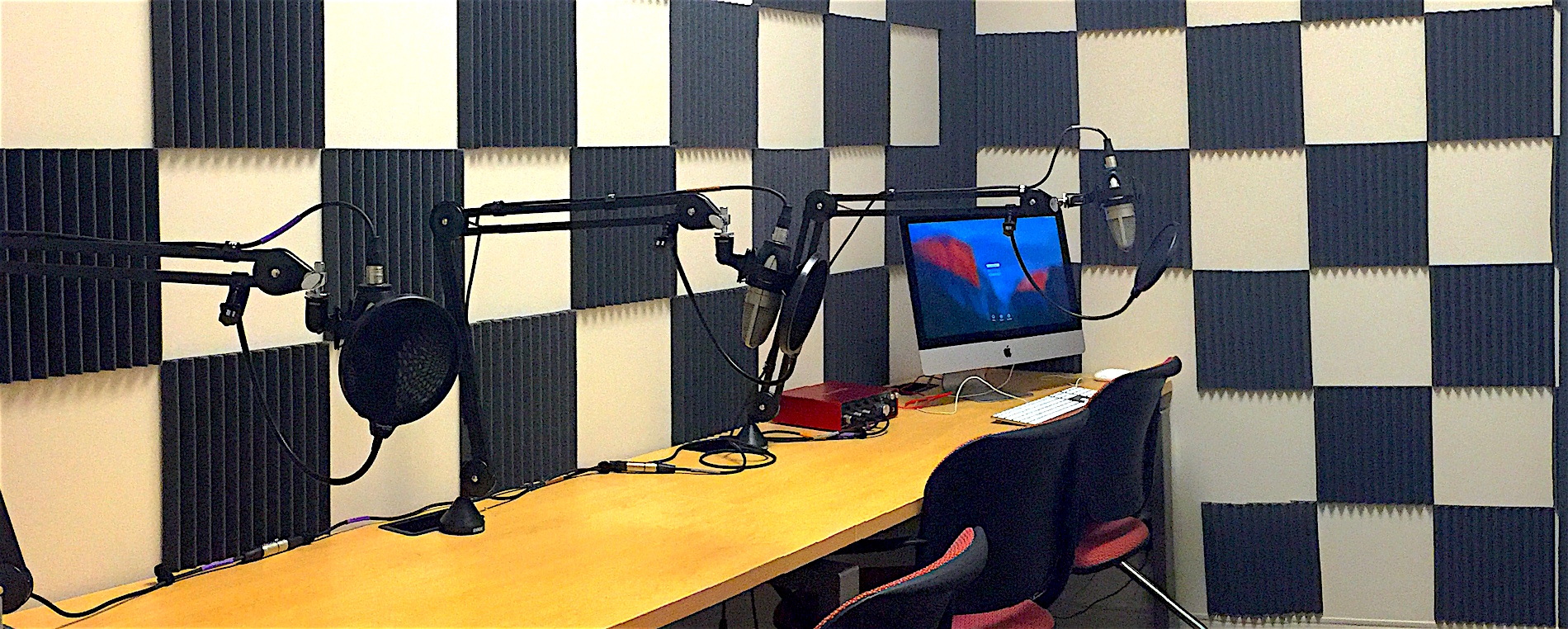 About Us
In the Sound Studio, students, faculty and staff can record for their own personal projects or for class. As part of the Digital Studio, students can also use the space to edit their own audio, add their audio to films, or even to create a new musical masterpiece with GarageBand. The possibilities are endless.
If you are having issues with recording, saving or editing audio, one of our CoRE Consultants can assist you, so you can make your work the best it can be. The Sound Studio in the Digital Studio space at the College of Wooster is an invaluable resource for the Wooster Community, and anyone is free to drop by and try it out.
Professional Recording Quality, Right in Your Library
The Sound Studio gives The College of Wooster staff, students and faculty a place to create professional-level recordings. Whether they're podcasts, singing, or just for fun, the studio has plenty of resources, such as...
Scarlett Mixrite Mixer
Mac Computer
Shure Microphones
Audacity, the premiere multi-platform Open-Source sound editor
Collaborative Workspace